NY1709 FRAMED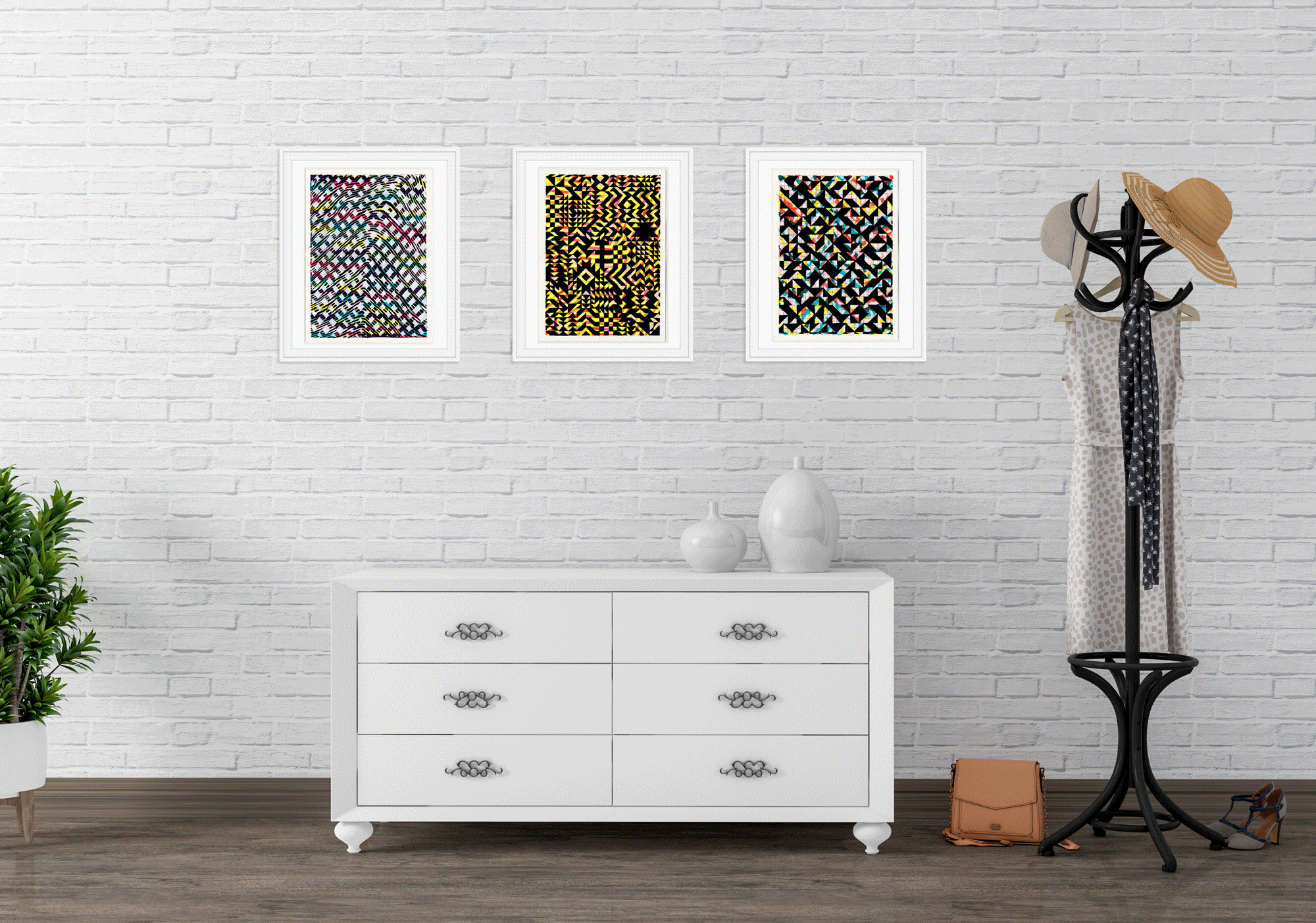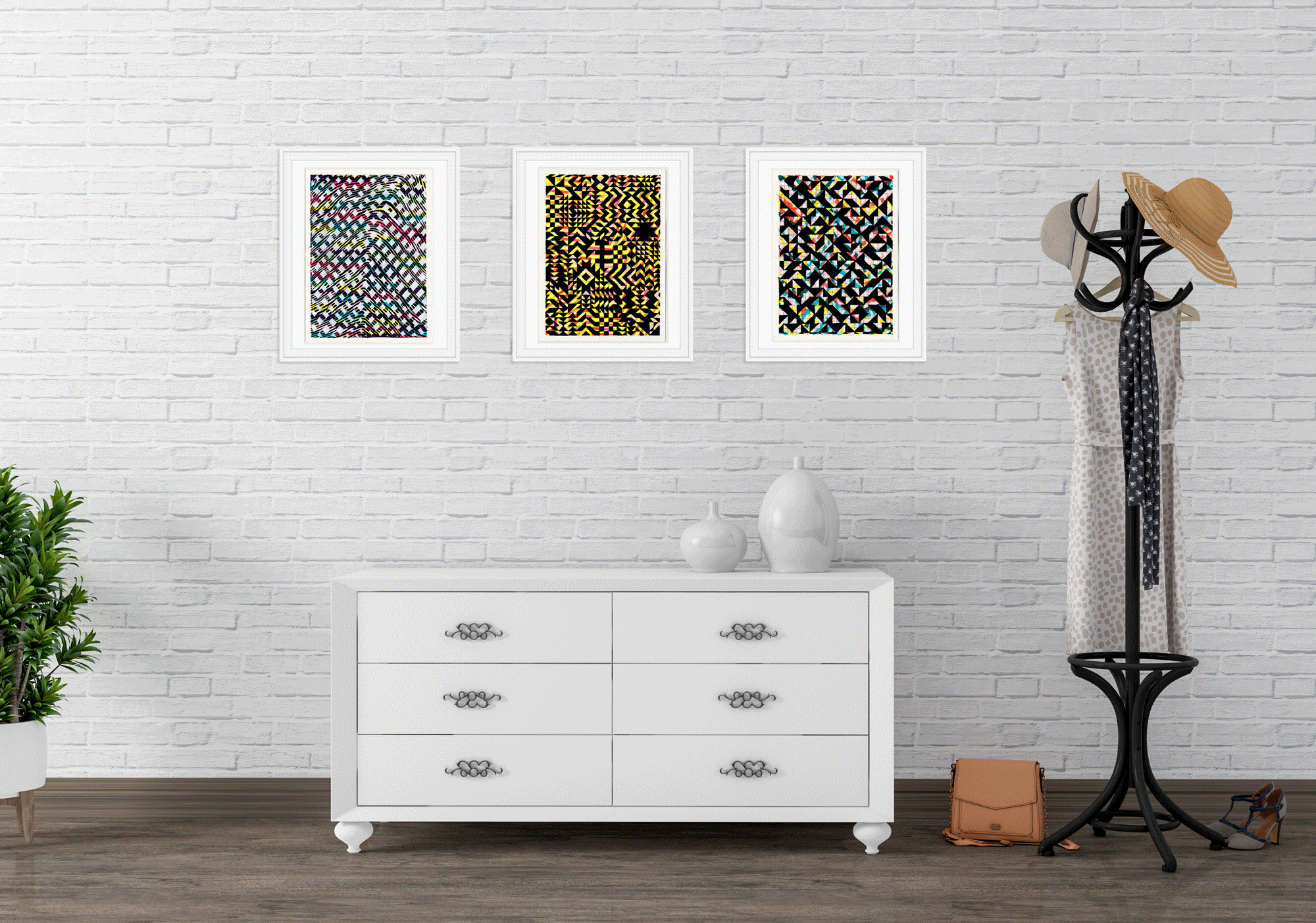 NY1709 FRAMED
15" x 11"
acrylic on paper
signed & dated on the back
Painted on 90lb, acid free, cold press, paper.
FRAME INCLUDED
finished size with frame, 21" x 17" x 1.75"

FREE SHIPPING IN THE CONTINENTAL US
this lovely lady is part of a body of work that is all about pattern fuck. layering different patterns and color combos to create paintings that dazzle and say "HEY! LOOK AT ME!" geometric forms, mark making and bright colors clashing beautifully.